With the exception of PC hardware, I don't think that there is any industry at the moment that is as saturated as the entire smartphone industry. Thin
With the exception of PC hardware, I don't think that there is any industry at the moment that is as saturated as the entire smartphone industry. Think about it, there are phone releases every day and every single one of them is another new company that is taking a shot at appeasing the customer at a certain budget. So naturally, while we have a lot of choices now when it comes to picking a smartphone and yet it has never been this difficult picking one for yourself, especially if you happen to live in India and have a slightly lower than average budget.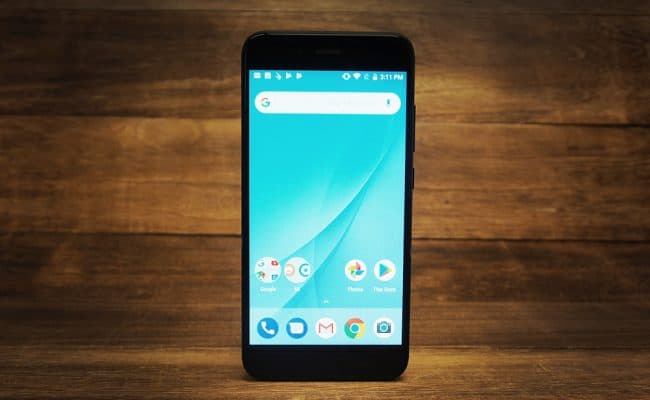 So when it came to picking a smartphone, I was pretty confused as well and I was continuously going round in circles between the Lenovo K8 Note, Huawei Honor 6x and Mi A1. Now while the Lenovo and the Huawei were priced close to 13k, the Mi A1 was retailing at 2k higher, competing with the Motorola G5s Plus. To be honest, I had a bit of a soft spot for the Lenovo K8 Note because it had everything that I wanted in a smartphone but the only thing holding me back were the irregular software updates from Lenovo and the adequately powerful but insanely battery hungry Mediatek Helio P25 SoC. I was pretty convinced that the Lenovo was going to be my device but then one day I got a surprise deal at Flipkart where the Mi A1 was retailing at a discounted price of Rs.12,999 with additional 10% discount on credit cards from partner banks. So call it luck but on the day that I was about to get the Lenovo, I got myself the Mi A1 because above all, I lust for a stock Android experience on smartphones and it was precisely why I was ignoring the Huawei.
The Review
The Mi A1 is one of few smartphones that enjoyed a runaway success ever since its launch. The reason behind its immense popularity is partly due to two things:
Xiaomi is one of the biggest brands in India when it comes to low and mid-range smartphones. They have excellent customer support and because Xiaomi is developer friendly, there are always 3rd party ROM's available for their devices.
Because the Mi A1 is an Android One device and we kind of always wanted a Xiaomi with stock android, so it was essentially a match made in heaven. For those of you who aren't familiar with what the Android One Programme is, it is essentially Google's take on providing the lower end markets with pure Android experience and regular updates. Kind of like a Pixel on a budget.
Before I proceed any further, here are the specifications of the device:
5.5 inch 1080p IPS display, 16:9 aspect ratio
Gorilla Glass 3 protection
Qualcomm Snapdragon 625 SoC with Adreno 506 GPU
4GB RAM, 64GB storage (expandable upto 128GB via Hybrid SIM slot)
12+12MP dual rear camera
5MP front facing camera
USB Type-C connector
3.5mm headphone jack
Backlight capacitive buttons
Rear fingerprint sensor
Build and Ergonomics
Let's start with the overall design of the device. The Mi A1 closely resembles the iPhone 7S in overall shape and form factor. The device is quite neutral looking and won't particularly make you stand out in the crowd even with the Apple-esque DNA. While the design isn't particularly original, it has a lot going for it especially considering its price. The phone has an aluminium back which looks absolutely fantastic especially in the Gold variant. It is muted and minimalistic and the camera is nicely assembled into the frame. One notable factor that sets it apart from the iPhone 7S is the camera placement. While the iPhone has its camera at the edge, Xiaomi has it placed slightly further back with the flash being placed at the edge instead.
The advantage of having the camera slightly further back is that taking pictures doesn't accidentally invite your fingers to get placed accidentally over the side of the camera. This is a much appreciated design feature that I personally prefer because I have larger hands with thick fingers and I would often have this finger accident on my earlier device which had the camera at the edge. While we are at the rear, let's talk about the fingerprint sensor for a bit. Considering that it is a larger phone, the fingerprint sensor placement is simply bang on. It works well for my hands and I have no issues with missing the sensor when I unlock it.
Moving to the front, it is as generic as it gets. Nothing fancy or striking here, just a clean, well placed layout that works well and doesn't intrude. One notable feature of the display is that it has 2.5D edges which are well rounded and aids the overall ergonomics of the device.
To sum it up, the device is well built with good choice of materials for both the front and the rear.
Performance in daily usage
It is quite common to see phones with decent specifications retail around this price bracket. But at the end of the day performance comes down to how well the software is optimised for the hardware. Now in general, stock android works well with any hardware because there is very less to optimise in what is essentially a clean version of Android. Every new smartphone that has the interface even close to stock android like the Nokia 6, Lenovo K8 Note, etc, perform really well in daily usage, but the Mi A1 is even more exceptional in this regard.
Consider this, I rarely find myself manually closing apps anymore and app switching is much more responsive. I bring this up because I have been a long term user of Xiaomi and Samsung phones and in almost all of them I would find myself fighting for RAM and conserving battery by closing unnecessary background apps. And it wasn't like they were slouches either, the Xiaomi Note 4 3GB was one of the devices that I still have in my arsenal along with a Samsung Galaxy J5. Both of them, although decent smartphones that hover around the same price point and have similar specifications, aren't simply as snappy or responsive enough. With the stock android however, the way I used to use android has drastically changed and so far I haven't faced any lags whatsoever during multi-tasking. The only bit of lag that I did face was with games that demanded more power. The Adreno 506 that bundles with the Snapdragon 625 isn't simply as powerful enough to run graphics intensive games at the highest settings. Games like Into the Dead 2, Riptide GP, MC5 and GTA San Andreas generally run fine on the default graphics settings but cranking up the visuals did register a noticeable performance dip, often making the game unplayable. Also 1080p x265 videos stuttered a bit but I suspect it has something to do with MX Player because they ran fine when played in VLC. So if you don't care about games in all that much, you won't be disappointed with the general performance.
Camera Performance
Rear
I'm going to keep it short. The Mi A1 has the best rear camera within the 15k price bracket, period. I can't think of any other device that even comes close to the camera performance of the Mi A1. It uses a dual 12+12MP camera setup, with one having an aperture of f/2.2 and 1.25 micron pixel size and the other using an f/2.6 aperture with a pixel size of 1 microns. The secondary camera also boasts of a 2x optical zoom that is useful for close macro shots. But perhaps the most impressive aspect of the camera is the portrait more which seems to be best implemented by far in this price bracket. The subject separation is spot on and even noobs like myself can come up with some stellar shots while using the portrait mode. However it has issues in low light and in many instances, it would outright say that it's too dark to engage portrait more. But on the whole, low light performance is very average but still better than what 98% of the smartphones can achieve in this price bracket. But the one glaring omission from this otherwise stellar camera setup is that it has no image stabilisation whatsoever. However, there is hope for it yet as Xiaomi did enable electrical image stabilisation when the device was running the Beta version of Android Oreo but afterwards it was disabled again for some inexplicable reason.
Front
The front has a decent fixed focus 5MP camera that about gets the job done for the most part. It is a good camera even though there are better ones out there at the price bracket from manufacturers like Vivo and Oppo but they are selfie centric phones anyway. There is also a beautification filer for those of you that still need that for executing the perfect selfie. The front camera is also exceptionally good for video calls and manages to catch details and light quite well.
Video Recording
The Mi A1 can record upto 4K videos though its rear camera. It also supports 720 videos at 120fps although you need to be in decent lighting conditions for the videos to look good. The lack of image stabilisation does hurt the video recording capabilities a bit but you can get some decent shots with a steady hand.
Battery Performance
The Battery performance of the Mi A1 is above average. It has 3080mAh battery pack to take care of the day to day use. Making matters worse, I doesn't support fast charging, which again was enabled in the Android Oreo Beta update. You can just about get the device through one day with a single charge with moderate usage. However taxing the device with heavy usage does zap up the battery rather quickly. On the plus side, you can almost charge the device from a dead halt to 100% in about two hours which is pretty decent charge speed for a 3000mAh battery.
Other Noteworthy features
One of the most prominent feature of the Mi A1 has to be its speakers and the music output from its 3.5mm headphone jack. If someone had said to me that it is a music focused phone, I would've believed them. The speaker can get uncomfortably loud, even though it's just a single speaker at the bottom and the quality of the output is good too. The headphone output on the other hand is absolutely stellar. It doesn't have any software gimmicks like Dolby Atmos but rather it has a dedicated DSP and AMP to drive high impedance headphones upto 600ohms. I tested with my pair of Rock Zircons and Boarseman CX98 and I can safely conclude that the audio is very similar to my Fiio Q1 Mark II desktop AMP.
Conclusion
If you are looking for a reliable everyday device that doesn't break the bank, you have to get the Mi A1. Yes the recently launched Redmi 5 pro comes close to its performance in many areas and has a powerful processor but in my honest opinion MIUI is getting less desirable and bloated by the day. Also the Redmi 5 Pro doesn't have 4k video recording but does have image stabilisation going for it. Xiaomi is in a weird position at the moment, the Mi A1 has set the benchmark so high for budget smartphones that not even Xiaomi themselves are daring to jeopardise its position, atleast for now. There are a lot of important features disabled by default, I just kind of wish that a 3rd party developer would enable them to unleash the full potential of the device. Also its just speculation, if there ever was a Mi A2, Xiaomi has already got me as a customer.