Recently, Google has been placing major emphasis on the fact that the world is moving towards the mobile age. Not only is Android the most popular OS
Recently, Google has been placing major emphasis on the fact that the world is moving towards the mobile age. Not only is Android the most popular OS for mobile devices but it is also home to the largest app store in history. That means less desktop and more smartphone browsing. With it, the importance of mobile typing has become imperative.
The Android phone's open architecture has induced a plethora of coders to make apps, tools, and customizations to the now most popular mobile OS. With the increasing popularity of Android comes an all important question – which Android keyboard apps are the absolute best? As a person who loves mechanical keyboards, I have to say typing on a smartphone can be a bit clunky. Constant typos without the ease of a quick backspace can be quite annoying for a daily desktop user. But there's hope! With all the Android keyboard apps out there, a select few have made a name for themselves as the best Android smartphones.
What makes a great keyboard app? Almost all keyboard apps these days come with a few features such as excellent auto correct and customization features like type of font, size, and color theme. Other features you may be interested in include swiping to type, memorizing your typing style, language support, and different keyboard layouts. A great Android keyboard will have almost all of the above noted functions and features, and of course a great keyboard is one that fits your needs.
Here is what I think are the best 3 Android keyboard apps of all time:
1) GBoard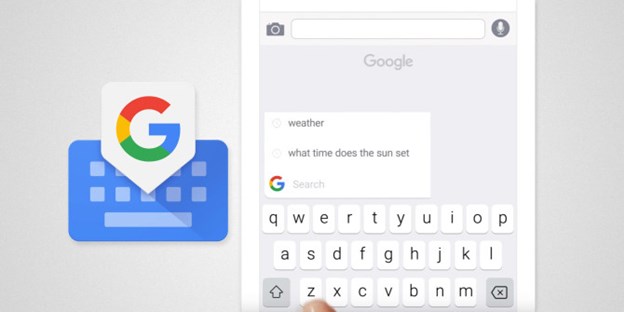 Another excellent Google product – the GBoard (Google Keyboard) has risen to the top of most power Android users in recent months due to its smart features and reliability. With any software from a company such as Google, you can be comfortable knowing that your keyboard will have cutting edge machine learning and up to date software. This results in less bugs, better performance, and better typing predictions.
Features such as integrated Google search engine, suggested GIFS, emoji's, voice typing, and gesture typing, make this minimalist keyboard a must have (or at least a must try). This keyboard is fully loaded with more functions than you likely need, making the most feature-rich keyboard app on this list. Best of all, this keyboard is completely free – no in-app purchases or paywalls. When picking a keyboard, you likely want one that will continuously be updated for security, predictive, and feature updates. And with the GBoard, you get all if it.
2) Swift Key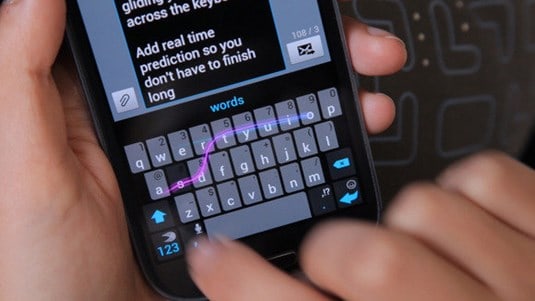 Swiftkey has been in the Android keyboard game for a long time and has garnered much respect and popularity over the years as one of the greatest keyboards you can have. It has been known for its excellent word prediction and swipe technology, which is why it sits at number 2 on our list.
If you're looking for a swipe style keyboard, you should definitely try the Swift Key. It is very accurate in typing and provides you with extensive privacy and security so that you know your data stays with you.
Get the Swift Key here.
3) Swype Keyboard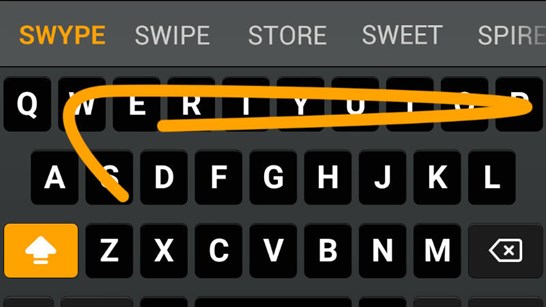 The Swype keyboard is very similar to the swift key in that its main selling point is its swipe technology. In addition, this keyboard app has also been used and coveted in the app store for a very long time (since 2002). With its nice interface, predictive technology and ease of used, the Swype keyboard easily sits in our top 3 list. It boasts that the more you use the keyboard the better it becomes. It supposedly memories your style of typing to improve its future use, making it easier to type over time.
Get the Swype keyboard here.
Conclusion
As previously noted, there is a continuous flood of android apps on the market. With this in mind, we didn't want to flood this list with 10+ possible apps to use for your keyboard, because we don't need to. The top three in this list are more than sufficient to meet your needs. They are all fully functional, fully loaded with features, and have the latest machine learning embedded to make typing easier. Don't waste your time trying out 10 keyboards and instead just stick with one in this list. They're proven via popularity, rating, and ease of use, to be the best of the best.
That concludes our top 3 best android keyboards list of all time! Have any questions? Shoot us a comment or message.
From the writer of GoMK, – a mechanical keyboard enthusiast.