We realize how important it is to have your passwords stored securely. Therefore, it is very interesting to have a mobile password manager at your dis
We realize how important it is to have your passwords stored securely. Therefore, it is very interesting to have a mobile password manager at your disposal. So you don't have to remember every password or get them stuck in PC software. If you're curious to find the best mobile password manager, just check out our free app tips below! Also be sure to check out our tips for not getting hacked passwords.
1. NordPass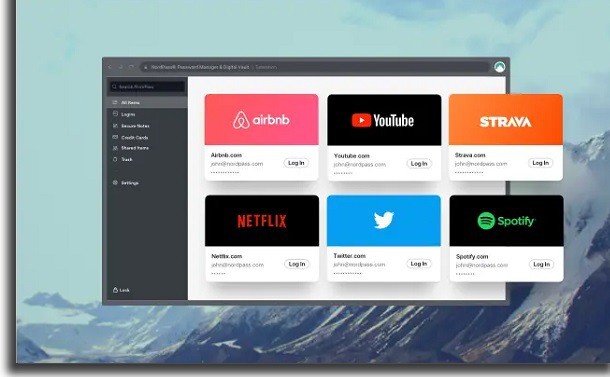 Let's start our list with one of the best apps for managing passwords, NordPass. It's one of the most complete apps you can use for free on your smartphone, so I couldn't help suggesting it. It has cloud storage, making it possible to access your data on other devices. But everything is encrypted, which gives you the security that only you will be able to see your passwords. Other than that, it's worth mentioning that it has a password generator. This can be very useful for those who don't like to create complex passwords for new sites on their own. If interested, visit the link to use NordPass!
2. Sticky Password
Sticky Password is another great mobile password manager you can check out. In addition to the smartphone version, this app can also be installed on your Windows and Mac computer. You may have heard about AVG, which is one of the most popular antivirus for computers. So it's worth knowing that this app was developed by the same team as AVG, which can already guarantee you good security and trust. As expected, you can save all your passwords in the app for free. It's just good to keep in mind that there are paid plans, if you prefer more features.

3. Zoho Vault
Zoho Vault is an excellent alternative for anyone who wants apps to store passwords. In addition to working great on your mobile phone or PC, it can even be used in your internet browser. The great facility of this option is to have access to your data anywhere and whenever you want. Like the other options, you can use it to keep your passwords and other sensitive information. If you are interested in finding out more about Zoho Vault, visit the official website.
4. RoboForm
RoboForm is a must-have app here, as its developers claim it is one of the safest in the world. Of course, this is something you should check out for yourself, but you can tell it's pretty reliable. It has very advanced features, which remains even for those using the free version. You can use the app to store passwords and important data, but there's also synchronization with any device you have.
5. LastPass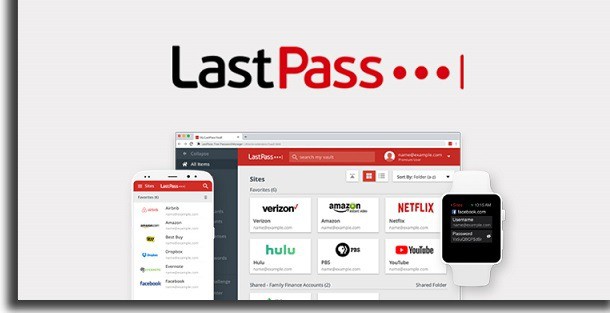 Next, we'll suggest using LastPass, which is one of the most popular on our list. Not only is it a great mobile password manager, it can be used completely for free. Of course, this free version is somewhat limited in its available features, but it's enough for the average user. After all, you can store all your passwords securely, conveniently and across multiple devices. For those who want something more, there are other interesting plans, including for families and companies. To check out more, visit the link below.
Did you like the mobile password manager suggestions? Could you take advantage of our suggestions to find out about a good mobile password manager? So don't forget to leave your comment telling us which of the apps you found most interesting.