Mobile Phones are considered to be one of the essential items belonging to anyone and everyone. Humans are basically incomplete without their mobile p
Mobile Phones are considered to be one of the essential items belonging to anyone and everyone. Humans are basically incomplete without their mobile phones – I mean I certainly am! Jokes aside, mobile phones are the source of connectivity and communication among the large majority of us, which means if we have an issue with our mobile we are in trouble – unless we can get someone to fix it?
How can you get your mobile phone fixed?
As mobiles get damaged or cease to function and operate they then must get repaired by getting the support of their repair centres or manufacturer. But this is a long and dreary process – I would rather hire a mobile repair technician. What other options are there? What if I want to do this myself?
Well there are many facilities that assist those that have the time and patience to learn how to fix and repair mobile phones. However, for such people that are reading this short guide, we will go through some effective procedures that would assist you being able to find a suitable person that knows how to fix a mobile phone and what to look for.
Repair Centres and Hiring a Technician
As we mentioned in the beginning, there are many repair centres you can approach and get your phone fixed. This of course depends on your location and the brand of your mobile! A few of these facilities are free of charge (depending on the make, model and warranty).
If you wanted to save time and worry then you could employ a local technician to do the work. They are often costly, but if you are like me and really value your device then I'd go for a technician all the way. Depending on the issue it would only take a few hours to fix.
That being said, this depends on the parts required to repair your device. These are often ordered from overseas and can take a few weeks. Still likely to be shorter than sending it off to a Chinese manufacturer!
Teaching your Self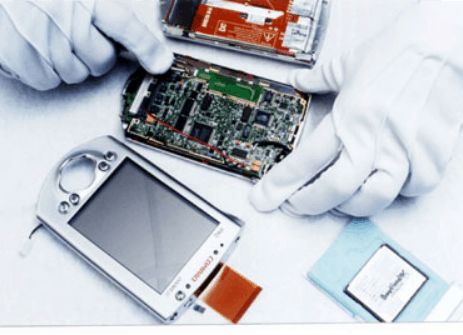 Offline Methods of Learning
There are lots of publications that are readily accessible on the market. Things such as books and magazines can help you to a greater extent in knowing the ins and outs of fixing mobile phones. Furthermore, you could take it to your local PC World and get them to have a look on how to fix it and what is required.
Online Methods of Learning
You can also learn how to fix and repair mobile phones through the world wide web. There are enormous sums of websites, jam packed with details on the steps of mobile repair. There are numerous videos too (found on places like YouTube or Vimeo etc) that would detail step by step the mobile repair process. One great point to mention is that on YouTube you can pretty much find a mobile phone repair video any make or model. Teaching yourself online is probably the cheapest and fastest way to learn how to fix mobiles.
Conclusion
The majority of the time, repair companies have long wait times and can mean you have to wait for many days to get your phone back. However, if you learn how to fix your mobile phone yourself it will shorten the process greatly. Once you have a strong grasp on mobile phone repair you could even start your own business! That is what I did! I also heard a lot of iPhone repair companies that have started recently too – there is clearly a need for it!
Overall, we hope you found this short but sweet guide helpful. It really is up to you on which is the best step to take. I myself (If I didn't know mobile repair and computer repair) would pay someone else to fix my devices, as it is quite a hassle and if you make a mistake, it means more money down the drain!